Final de Game of Thrones, el episodio más visto en la historia de HBO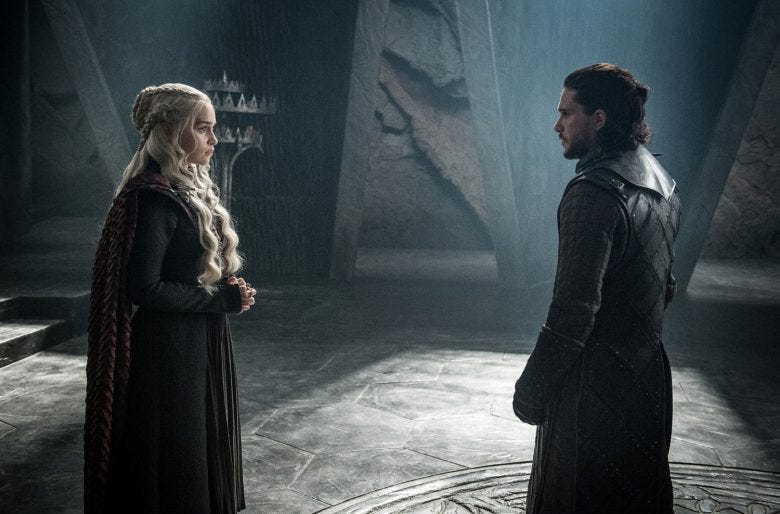 Mientras los fans todavía discuten entre si les gustó o no el final de Game of Thrones, HBO disfruta haber roto la cantidad de espectadores.
De acuerdo con cifras oficiales, el capítulo final de la octava temporada de Game of Thrones fue vista por 19.3 millones de espectadores en HBO, HBO GO, y HBO NOW. Esos números superaron los 18.4 millones de espectadores del penúltimo capítulo de la serie.
Tan solo en las transmisiones de las 9PM por HBO, la serie fue vista por 13.6 millones de personas, rompiendo el récord de la mayor transmisión individual en la historia de HBO. El anterior récord fue el estreno de la temporada 4 de "The Sopranos" en 2002 con 13.4 millones de espectadores.