The Boston Globe ya tiene más suscriptores digitales que impresos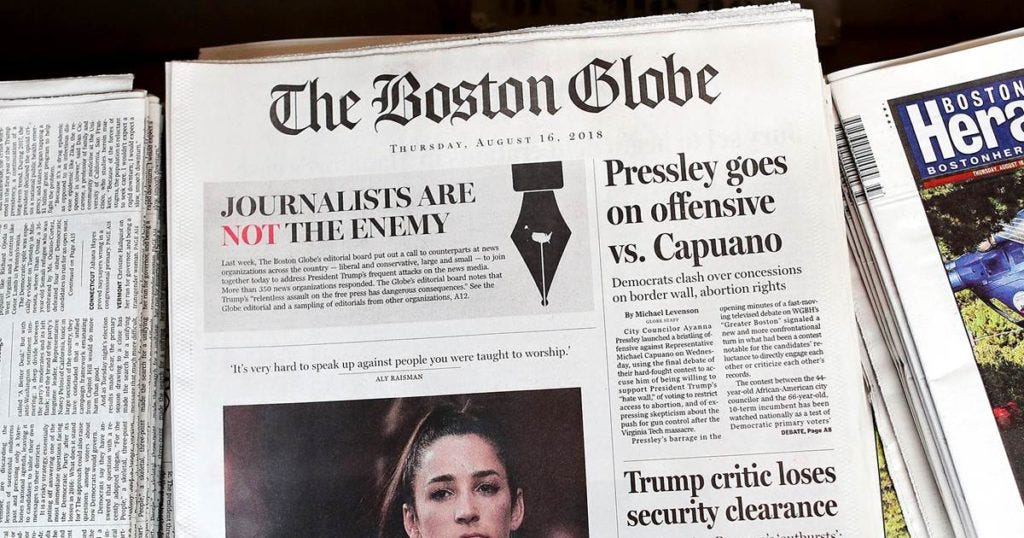 El diario The Boston Globe está logrando lo que muchos buscan en esta era del internet: tener más suscriptores a su versión digital que a su versión empresa.
De acuerdo con el Boston Business Journal, las presentaciones que el Globe presentó la semana pasada a Alliance for Audited Media muestran que el punto de inflexión ocurrió en algún momento de los primeros tres meses del año. Durante ese tiempo, el número de suscriptores impresos de los días de la semana se redujo de 108 mil 719 a 98 mil 978, un descenso del 11% año tras año. Eso está casi a la par con las tasas de declive de toda la industria.
Pero durante el mismo tiempo, la presentación indica que las suscripciones digitales, según lo medido por una categoría llamada "acceso digital restringido", pasaron de 107 mil 902 a 112 mil 241 a partir del 31 de marzo. Aunque el Globe no especifica exactamente cómo cuenta el número de suscriptores en línea El acceso digital restringido parece ser una buena aproximación, y el director de ingresos del consumidor del periódico, Tom Brown, confirmó esta semana que su número de suscriptores en línea ahora es de 112 mil 700.
En el caso de The Boston Globe, la suscripción digital cuesta 360 dólares al año; inclusive más que The New York Times o el Washington Post.