TV Azteca y Cinemex traen la liga latinoamericana de League of Legends a México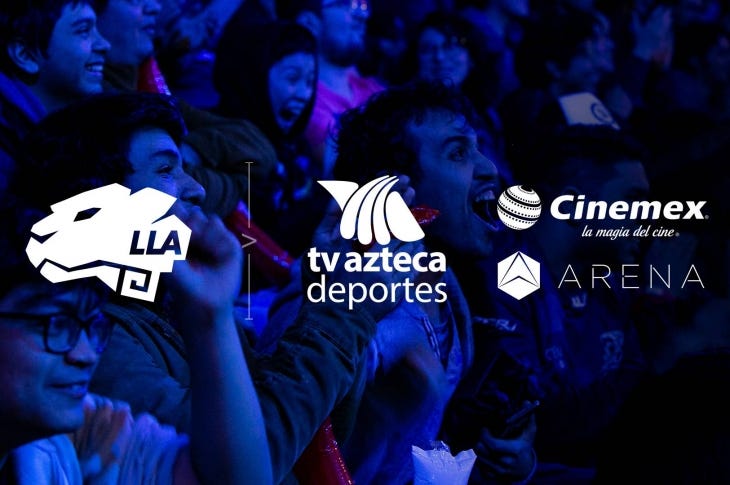 El 30 de mayo de 2018, los creadores de League of Legends anunciaron la unificación de las dos ligas en Latinoamérica, así como el cambio de su centro de operaciones a Chile. Después de un año, Riot Games -desarrollador del videojuego- confirmó que la sede de la Liga Latinoamericana reubicará su centro logístico a la Ciudad de México.
League of Legends es un Battle Royale en línea desarrollado por Riot Games para Microsoft Windows y OSX. Tan solo hasta hace un par de años el videojuego había recaudado 1,700 millones de dólares.
El acuerdo, anunciado este jueves, detalló que League of Legends firmó un contrato multianual con TV Azteca y la Arena Cinemex para contar con un estudio con audiencia en vivo en el Mall Artz Pedregal en Ciudad de México.
A partir del 2020, los ocho equipos que compiten jugando League of Legends se enfrentarán en un recinto físico y frente a una audiencia en vivo en colaboración con Cinemex Arena.
Con este anuncio, Azteca eSports sigue dando pasos hacia el frente en su estrategia de crecimiento en torno al gaming competitivo, ya que además de haber anunciado su propia división hace unos meses, realizó una inversión de 5 millones de dólares para adquirir acciones de Black Bridge Acquisition Group, empresa organizadora de eventos, que distribuye contenido en plataformas especializadas, entre las que Azteca se plantea la generación de un canal de eSports que transmitirá 24/7.
Azteca también tuvo presencia en el Mundial de Fortnite, para el que realizó una transmisión especial que llevó a sus seguidores en YouTube a poder ver el momento en que Bugha, estadounidense de 13 años, se convirtió en el primer Campeón del Mundo en la historia del videojuego.
Para entender más del ecosistema de los eSports escucha la entrevista que Mauricio Cabrera realizó a Claudio Quiroz, conductor de NRDWARE, ex editor de Atomix y Content Partnerships de Mixer
También te recomendamos escuchar a León Flores, Director Comercial de Esportia en México